Travel Registered Nurse | Draper, Utah | OR | 2021
Travel-RN-OR-(701)-8:00AM-8:00PM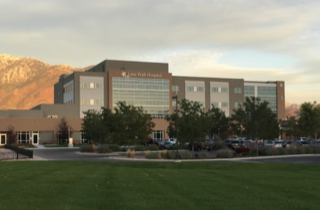 Description
Travel-RN-OR-(701)-8:00AM-8:00PM
Specialties
Operating Room
OR travel nurses
nurses who work in OR, OR nursing jobs, OR nurse jobs, OR nurse
Operating Room (OR) Travel Nurses
Travel nurses working in the operating room serve a vital function to any surgical team. Considering that your role is as a temporary employee filling an employment gap, you can be assured that your position is crucial to the successful functioning of your team.
These positions are in high demand and because of the possibility of emergency surgeries, you may expect to be "on-call" over weekends or holidays. Duties performed by operating room travel nurses typically include the following tasks:
Assessment of patients before surgery
Coordination of patients' surgical care
Assisting doctors or surgeons during surgery
Monitoring of patients' vital signs during surgery
Preservation of the sterile operating room
Service as a liaison between the surgical team and patient family
Collaboration with surgical team
Operating room travel nurses must have excellent communication skills. A surgical team includes medical professions of different disciplines, and of course, different personalities. You need to be able to keep calm and professional in a high-tension atmosphere. Your communication skills aren't only necessary for the surgical team, but also for when you communicate with the patients' families. Your attention to detail is another vital skill for this specialty. Attention to detail will serve you well in an operating room assisting with a surgery or monitoring the patients' vital signs during the surgery. Problem solving and critical thinking skills are necessary in this specialty. You must be able to judge a changing situation quickly and think of solutions on the fly. Seconds matter in the operating room, so you must be calm and quick under pressure.
Once you've obtained enough experience in the operating room, you might consider certification for this specialty. The CNOR (Certified Nurse Operating Room) certification is a logical step if you are looking to advance your career in this specialty.
Operating Room registered nurses can work in several different medical facility settings:
Outpatient Surgical Centers
University Teaching Hospitals
Children's Hospitals
Advanced Trauma Centers
The variety of clinical settings available in this specialty, increase the likelihood that you can find a position as an operating room travel RN in the geographical location of your choosing. Go to the mountains, the desert, the plains, or the beach. If there is an operating room nearby you can enjoy those fun free time pursuits while you pursue your career.
Job Skills / Requirements:
Valid BLS and ACLS from the American Heart Association
A valid professional license within the state of practice
Certified Nurse Operating Room (CNOR) credential is recommended and may be required for specific registered nurses and travel nurse positions
Specialty-related certifications are preferred and may be required for specific positions
Proof of right to work in the United States
Experience as an OR nurse
Operating Room Travel Nurse Salary and Job Outlook
To work as a travel nurse in this specialty requires a nurse to have a lot of experience. As such, the salary for an operating room nurse is substantial, and typically higher than the salary of an entry-level travel nurse.
OR travel nurses who work with Elite Specialty Staffing can choose to take free, private, luxurious housing, or a generous housing subsidy. When you work as an operating room travel nurse with Elite Specialty Staffing, you will gain all the lucrative travel nursing benefits we offer. Apply today!
META: Operating Room
Facility
travel nursing jobs in Utah
Utah jobs, travel nurses in Utah, Utah travel nurses
Travel Nursing Jobs in Utah
Mountains. Quiet towns. A bustling capital. Utah is certainly a state that has a lot to offer adventurers and sightseers alike. In the springtime, you will find the flowers are beautiful in full bloom. In the wintertime, travel nurses in Utah will see ski slopes loaded with fresh powdery snowfall. Truly no matter what time of year it is, Utah travel nurses will always find something exciting to do in the "Beehive State."
Populations throughout the regions of Utah often fluctuate by season, so the availability of prime travel nursing jobs in Utah will often depend on the time of year you are searching for an assignment. However, there are frequently travel nursing jobs available in Utah, so it should not be too difficult to find a travel nursing assignment in this natural wonderland. In general, Utah jobs are plentiful and the economy does fairly well in this state.
There are plenty of sights to see and things to do in Utah. You must visit the beloved Park City, which is one of the most popular towns in the state. Of course, the 2002 Winter Olympic Games were held in Salt Lake City, but Park City was home to many of the events such as ski jumping and alpine skiing. The Utah Olympic Park in Park City is open to the public and filled with different types of sporting activities in the summer and winter months. Furthermore, do not miss out on the quaint shopping and unique restaurants you will find lining Park City's Main Street.
There is another resort town travel nurses in Utah don't want to miss out on, and that is St. George. The winter in this part of Utah is relatively mild which makes the nearby Zion National Park a great place to visit year-round. There are unique tour offerings in St. George, including horseback riding and ATV tours.
If you're working a travel nursing job in Utah and you want to catch some amazing photos to remember your trip, you will have plenty of opportunities to do so when you visit Bryce Canyon National Park and Arches National Park. It's at these two destinations that you will see some of the most incredible rock formations in the United States. You should take your time and do more than capturing photos while you're at these parks and take advantage of the amazing hiking experiences as well.
Resources for UtahTravel Nurses
If you are considering taking a travel nursing job in Utah, be sure that all your registered nursing licenses and credentials are up to date. Check out the Utah Board of Nursing's website for further information about the nursing regulations in the state of Utah.
Work with Elite Specialty Staffing to Enjoy Lucrative Travel Nursing Benefits
High Pay and Bonuses
Medical, Dental and Vision Insurance
Generous Housing Allowance
Tax Advantage Plan
Weekly Payroll Deposit
Free Online CEUs
Traveler Rewards and Discounts
Travel and Licensure Reimbursements